Celebrating twenty years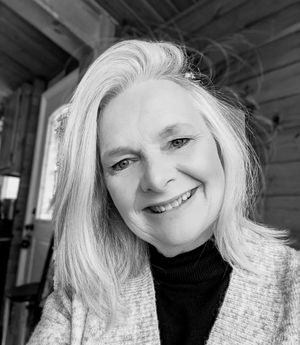 THE BEGINNING
---
Founded in 2002 by Virginia and David Cox, The Fall River School of Performing Arts is a family-run music school. It is located in the former Windsor Junction Elementary School, just down the road from David and Virginia's Family home. Their five children, already highly committed to the arts, inspired the couple's dream of enriching the lives of others in a community that lacked a local arts school. 
For twenty years, the combined efforts of the Cox family and their committed team of teachers have helped reshape their surrounding community. They have built a family-focused arts hub, offering private music lessons, as well as dance, musical theatre and drama from some of Nova Scotia's most respected teachers and performers. From musical productions and ensembles to plays, rock camps and recitals, high-profile performance has always been the focus at FRSPA. Along the way, their little school has helped build bonds to foster arts-inspired growth and celebrate lifelong love for music and performance.
TODAY
---
After 20 years we are so proud of our alumni, our devoted instructors and everyone's resilience through the COVID-19 pandemic. Many of our alumni have gone on to be successful and confident in their careers in music performance, production, promotion and non-musical careers such as medicine and science. Alumni continue to cherish their experience and the skills they acquired. Our students are not only local but travel from all over the Halifax Regional Municipality for our reputable services. We love our school and continue to proudly offer private lessons for all major instruments. Our experienced instructors, who are also seasoned performers, have been with us since the beginning. Private lessons are tailored to the needs of each student and our staff are truly passionate about helping students on their musical journey. We believe music is a fun way of developing personally. Our instructors encourage their students to learn in a well-rounded approach based on practice as well as practicality to help students integrate music into their lives.
We welcome students of all ages and skill levels. Several members of our staff have previous experience creating specialized curricula for students with special needs. Sign up to enhance your musical journey in-person or virtually.
 
The School of Performing Arts Is a family run school in the former Windsor Junction School. Opened in 2002, the school has expanded to include all forms of the performing arts. When people come into the school they become part of our community, with all ages learning a part of the arts that they find enrich their lives.
Fall River School of Performing Arts has been open since the Fall of 2002. We are a family orientated business whose goal is to bring the best possible instruction in both Music and Dance to HRM and surrounding areas. With top-notch instructors who have proven their teaching abilities over and over again throughout the years, you can be assured that your musical development is in good hands. Our Dance Program includes Royal Academy of Dance Ballet taught by a registered RAD teacher and Hip Hop, Jazz and Lyrical taught by Professional members of "The Woods", Halifax's only Professional Hip Hop Company. Come in and experience the genuine family connection that FRSPA offers. We look forward to meeting you!
- See more at: http://www.toperform.ca/content/about-us#sthash.huLF3nw7.dpuf