INNA KLEMENKO
Violin  and Piano Instructor - Classical, Rock and Folk.
Inna Klymenko is a professional classical, rock and folk violin player.  She graduated from Odessa National Music Academy in Ukraine with her Masters in Music.  Inna took part and won several prizes at International music competitions, such as Music Unite Us -2017 and Make in Ukraine- 2019.  She was a violinist with Chernihiv Symphony Orchestra and Ivano-Frankivsk Symphony Orchestra, touring in Switzerland. Czech Republic, Spain and Portugal with both orchestras as well as teaching private violin and music theory.  
Inna moved from the Ukraine in 2022, and has quickly gained respect in the music community for her  knowledge and teaching approach.
We are honoured to have Inna joining us as an instructor here at FRSPA.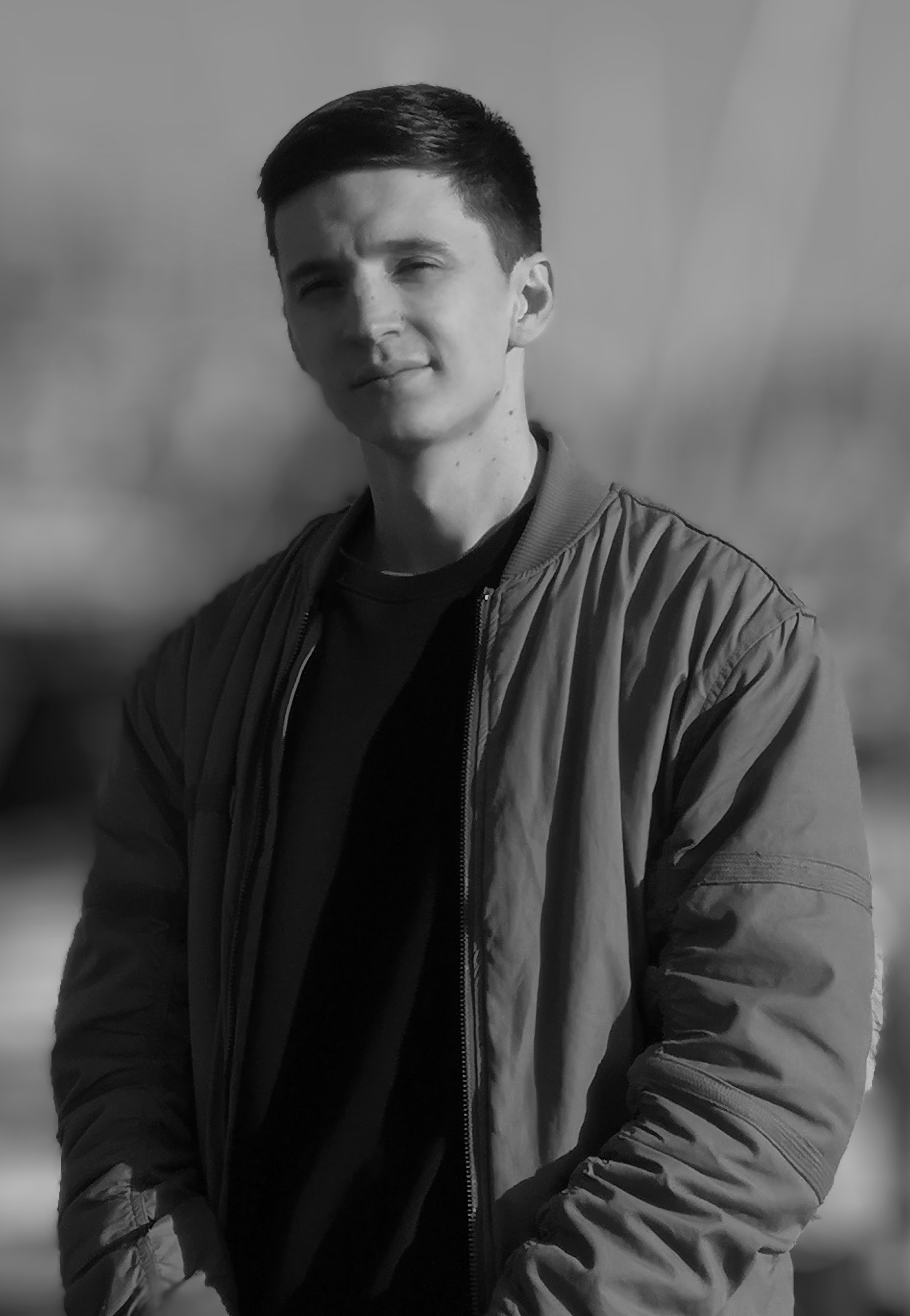 Vladyslav Martsyniv
Viola, Violin and Piano
Vlad, a skilled musician from Ukraine, is a versatile viola player proficient in classical, rock, and folk music. He made his way to Canada in October 2022. Vlad holds a Master's degree in Music, having completed his education at Ternopil Music College and Odesa National Music Academy.

Throughout his career, Vlad achieved notable success, garnering prizes in prestigious international music competitions like "Fortissimo" in 2019, "Chamber Ensembles of V.P. Povzun" in 2018, and Music Unite Us in 2017.

Vlad's experience extends to performing with renowned orchestras like the K&K Philharmoniker and Odessa Municipal Orchestra. He has also undertaken concert tours in Switzerland, Spain, and Portugal as part of the Ivano-Frankivsk Symphony Orchestra. During his time in Ukraine, Vlad also shared his expertise by offering private violin lessons.

RYAN COX
Guitar, Bass, Ukulele
A native of Windsor Junction and proud member of the schools founding family the Cox's, Ryan has been teaching at FRSPA for fifteen years. Originally a bass player, Ryan has grown into a talented multi-instrumentalist, and is now equally at home on either guitar, bass, or drums. Ryan has developed a reputation for teaching primarily by ear and fostering his students' artistry by building upon their exploration of music. In his time with FRSPA, Ryan has expanded his approach to help build the school's Rock Ensembles, its Campfire Guitar classes, and its Summer Rock Camp Program. 
Since starting at FRSPA, Ryan has received recognition as a uniquely stylized and prolific song writer. His current musical project, D'Ambrosia, has released an EP and has performed throughout Nova Scotia to a growing audience. Now a full time English, Social Studies, and (of course) Music teacher, Ryan still makes time to teach one-on-one instruction to the school that first fostered his love of teaching: FRSPA.


KIMBERLEY HOLMES
Fiddle, Piano Accompaniment, Accordion, Banjo and Ukulele
Kimberley, a native of Nova Scotia, is one of Canada's premier piano accompanists in the traditional style of fiddling and has won many awards for her fiddle playing as a solo performer. She has also captured first place at the Maritime Fiddle Festival in the group category with Dave Bagnell, Jocelyne Bourque, Samantha Robichaud and most recently with Sherryl Fitzpatrick on July 9, 2011. She is also the house accompanist and past artistic director of the Maritime Fiddle Festival. Kimberley has toured with such artists as Graham and Eleanor Townsend, Richard Wood, Calvin Vollrath and April Verch among others, and has recorded with a long list of musicians including Richard Wood, Jocelyne Bourque, Ray Legere, J.P. Cormier, Tara Lynne Touesnard, Calvin Vollrath, Gordon Stobbe, Peter Dawson, Sherryl Fitzpatrick and Kelli Trottier. Kimberley has been a member of the FRSPA staff since 2005 teaching both piano and fiddle to ages 4 to adult. She is a guest instructor at camps across Canada, most notably the Tobique Fiddle Camp in New Brunswick, Canadian Grand Masters Camp, Calvin Vollrath Camp as well as at the Gaelic College in Cape Breton.  In 2019 Kimberley was inducted into the Nova Scotia Country Music Hall of Fame.

ZACH SMITH
Drums, Percussion, Pipe Band Snare, Drum Line and Rock Keyboard
Zach Smith brings over 20 years of teaching and performing experience to FRSPA and has been with the school since 2003. After obtaining both his performance degree (percussion) and music education degree from Acadia in 1998, Zach has been teaching, performing, recording and touring with some of the best musicians in the Maritimes including Christine Campbell, Alycia Putnam, Kimberley Holmes, Darren McMullen, Pogey, The Band of the Ceremonial Guard (Ottawa), and Richard Wood.  Zach maintains a large teaching studio where ages range from 6 to 60. He currently fronts his own band, The Worry Birds, and is the lead drummer for Maritime Champion Dartmouth and District Pipe Band.
 
VANESSA BUHR-ROUNTREE
Voice and Piano Instructor
Vanessa began teaching at FRSPA in 2004.  She studied Piano, Voice, theory and "Teaching Elementary Piano" through the Royal Conservatory of Music (RCM).She has sung professionally as a soprano soloist and with The Theatre Arts Guild (Halifax), Savoy Society (Ottawa), G & S Society of N.S., Rhapsody Quintet, amongst others.
Other accomplishments include, Music Director for the Canadian premiere of "Noel and Gertie", which competed internationally.  Six years of Music therapy and Reminiscence Therapy for Seniors and has degrees from Dalhousie University in both Recreation and Psychology, with a minor in theatre. Vanessa has full membership with ACTRA (film industry)
Vanessa's students study pieces that work towards performing repertoire from the RCM Syllabus, RCM examinations, Kiwanis Music Festival, and FRSPA Recitals.She specializes in teaching the female voice, focussing on confidence building for live performance.  Emphasis is on repertoire that is healthy for the voice while ensuring self expression,  including folk songs, art songs, classical music, and musical theatre repertoire.   Successful musical development goes beyond one music lesson a week. Vanessa encourages students to be lifelong learners and share their music through involvement in local productions, choirs, and personal creative music projects.

KENNETH PASHER
Guitar and Bass
Ever since picking up a guitar at age 12, Kenneth's love of music hasn't stopped growing and evolving. Kenneth holds a Performance Degree from Dalhousie University and has completed his Music Education Degree from Memorial University. He has become well versed in music theory and classical guitar technique. When he's not teaching music, he's playing lead guitar for Halifax based folk rockers Ryan Hull and the Storytellers, who are beginning to gain traction in the local music scene. Kenneth's playing style is very diverse, and he feels at home in almost any genre. Whether it's teaching, playing, or even just listening, he's always happiest playing and sharing music with others.  

CHARLES URICH
Drums
Charles is a Drummer and Percussionist from Dartmouth Nova Scotia. He has a bacehlor of music from St. Francis Xavier University. Charles has performed in the Nova Scotia music scene for many years in and around Halifax Regional Municipality. He has been in many bands including writing and performing original music with his band, Lazeez. Currently playing drums for Laura Gallant band. Charles has been a private drum instructor for over ten years and is known for his calm and patient approach.